Bulk
Bulk Cable and Wire
Battery Specialist is your best source for a wide variety of bulk cable to connect batteries and battery-driven accessories. From basic battery cable to more flexible and easy-to-use welding cable, to cable designed for corrosive marine environments and other special applications, Quick Cable knows cable. We also stock and ship a variety of wire products including primary wire in all popular gauges and colors, control cable, trailer wiring, and marine wire.
Battery cable, welding cable, booster cable, control cable and specialty cable--it's all here at Quick Cable. We supply custom cable shops, repair facilities, machinery equipment dealers, manufacturers--anyone and everyone who wants cable in bulk for fabrication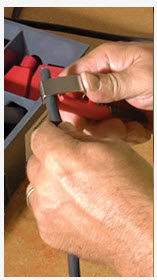 Product
Qty in Cart
Quantity
Price
Subtotal
Quick Cable

Fine Stranded Battery CableSuperior, high performance battery cable for auto/truck, marine, industrial and back-up power applications Fine stranded, annealed bare copper wire Maximum conductivity Oil, water, acid resistant (SGT) thermoplastic rubber...
Adding your products to cart