Replacement Ends
Replacement Ends Automotive Tie Bolt Connector
Restore your original starting power
Convenient for field service work near battery not under engine
Ideal for mobile repair vans, tow trucks and other service vehicles
Cuts inventory by reducing stock of slow moving longer cables, permits proper fitting repair parts to be available anytime.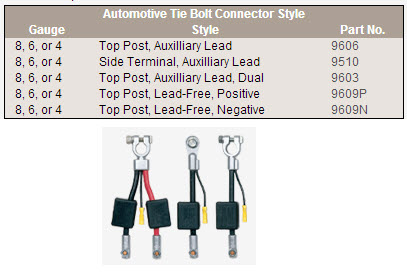 Cable is priced at market value. Please click here to request a quote
There are no products listed under this category.