Set Screw & Tie Bolt Connectors & Add-ons
Quick Disconnect, Set Screws, Tie Bolt, and Add-on Connectors
Quick Disconnects allow the quick disconnection of power from the battery.
Set Screw connectors and Tie Bolt connectors allow an easy way to connect cable to a stud or side terminal battery.
Add on connectors have an extended bolt to allow auxilary connections to be made. Quick Add-on connectors comply with military specifications.
Connectors are priced according to market value. Please click here to request a quote.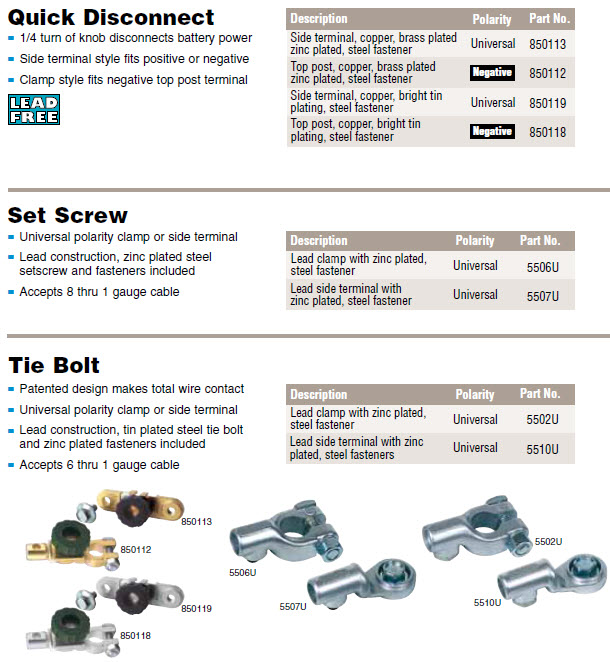 There are no products listed under this category.