Connectors
Battery Specialist is your source for the widest selection of styles and types of battery connectors. We manufacture our product using cast copper and premium copper tubing to insure the products you receive are premium quality, precision made, and the most reliable connectors you can buy.
We offer battery connectors that can be crimped, soldered, compression-fit, or either crimped or soldered. Our Fusion® brand solder connectors come preloaded with flux and solder—just add heat.
Clamp-style, marine and OEM replacement battery connectors are also available from Quick Cable. In addition to standard Battery terminals, we offer solderless, Weatherpack terminals, conversion adapters and general miscellaneous connectors.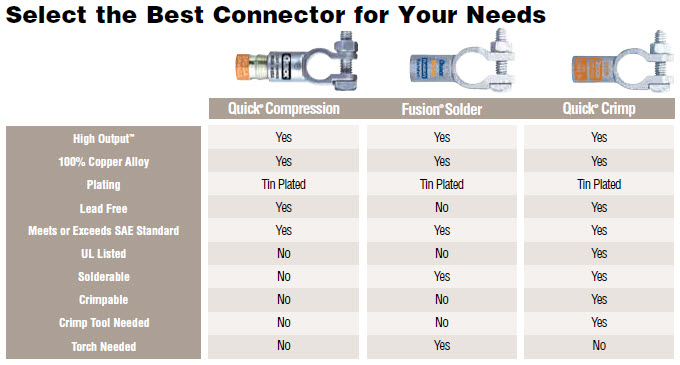 Product
Qty in Cart
Quantity
Price
Subtotal
Adding your products to cart